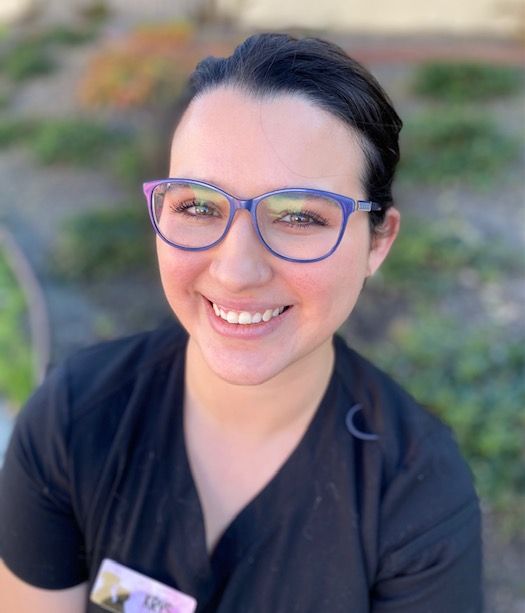 Krycia (Krys) was born and raised in both Tijuana and San Diego. In 2021, she obtained her degree in veterinary medicine from a veterinary school in Mexicali. After graduation, she did an internship at a mixed animal practice in Texas where she furthered her skills as a veterinarian. She has been working at Ark Animal Hospital since December 2022 as an experienced veterinary assistant. Krys is currently studying to be able to practice veterinary medicine in the US.

Krycia lives with 3 dogs- she has a pyrenees/border collie mix named Rio, a bloodhound named Thomas, and a pointer mix named Zeus.

In her free time, she enjoys drawing and is hoping to do show jumping, which is a passion she had previously enjoyed.
Login to see your pet's medical history, vaccine reminders, to order refills and schedule appointments