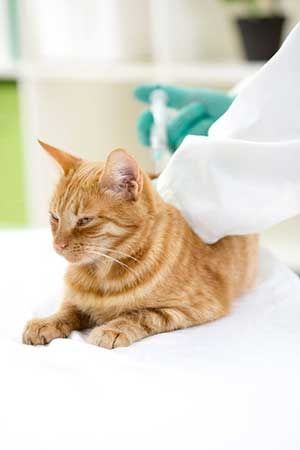 Just like humans, animals can be affected by infectious diseases, some of which can be transferred to humans. As responsible pet owners that want to keep your animals safe and healthy, we highly recommend that you vaccinate them in line with current guidelines.
Puppies and Kittens


Puppies and kittens receive initial protection against infectious diseases from their mother's milk as long as she has been regularly vaccinated. However this protection only lasts for a few weeks and so your new addition will need to be vaccinated from an early age. Many puppies or kittens will go to their new homes having already received their first vaccinations, but check with their former owner when you adopt them. If they have not yet been vaccinated, we recommend that they get their first vaccinations done as soon as possible after taking ownership of them.


As a guideline:


Puppies should be vaccinated at 8 and then 10 weeks.
Kittens should be vaccinated at 9 and then 12 weeks.
Booster injections should then be given 12 months from the initial vaccinations, and annually thereafter.
Login to see your pet's medical history, vaccine reminders, to order refills and schedule appointments