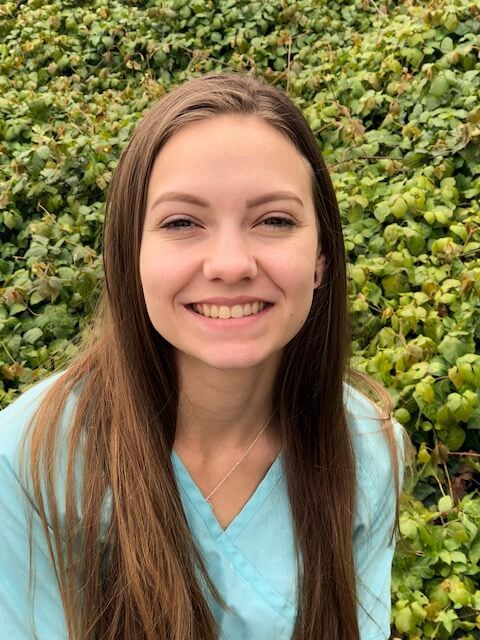 Riley was born and raised in San Diego and was a graduate of El Capitan High School in 2014. After graduating, Riley worked as a kennel assistant at a local veterinary hospital. Her skills with animals grew quickly and she progressed to being a veterinary assistant. In November 2018, she joined our team at Ark as a full time veterinary assistant. Riley is working hard at advancing her skills and has hopes to eventually become a registered veterinary technician.

Riley lives in Lakeside with her chocolate lab, Kona. In her spare time, she enjoys spending quality time with her young goddaughters, playing video games and relaxing with close friends.

We are thrilled to have Riley with us here at Ark!
Login to see your pet's medical history, vaccine reminders, to order refills and schedule appointments